Amarachi Amusi likewise known as Ashmusy by her fans on Instagram, who is a popular female comedian and brand influencer, has revealed how undergoing cosmetic surgery feels.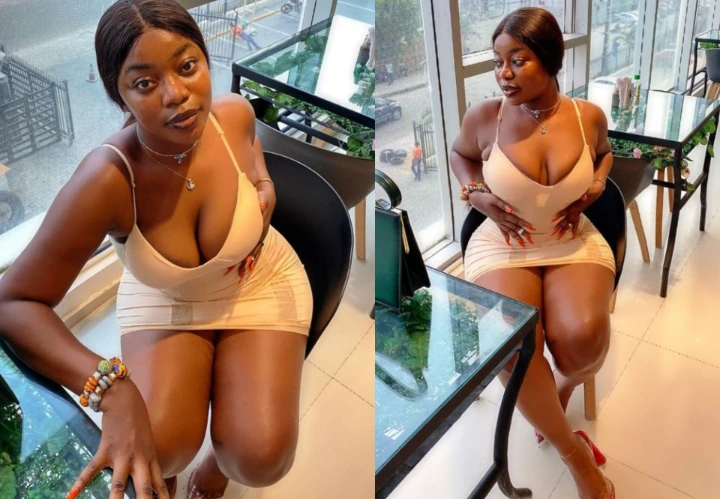 We should note that just a few days ago, the comedian acknowledged openly that she had surgery in December of last year.
She revealed on her Instagram story a few hours ago that surgery is really painful and that one would suffer as a result of the process. She also stated that she would not recommend it to her adversary.
Take a look a screenshot of post below.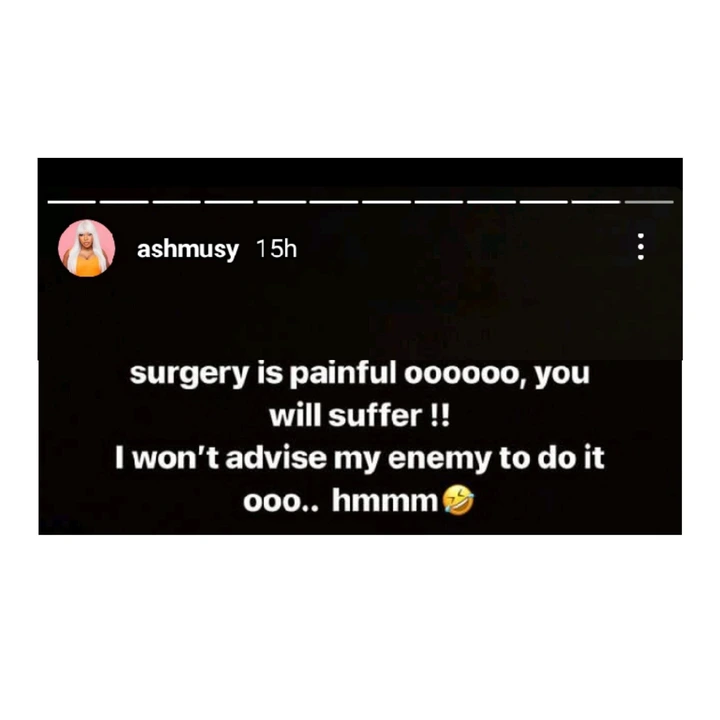 See also
Cover Your Black Thigh, We All Have It-Fan Reacts As Simi Reveals Her Thigh In New Photo
Some females have received cosmetic surgery in an attempt to improve their feminine appearance. And we've heard a number of celebs say that the procedure is usually excruciatingly unpleasant.