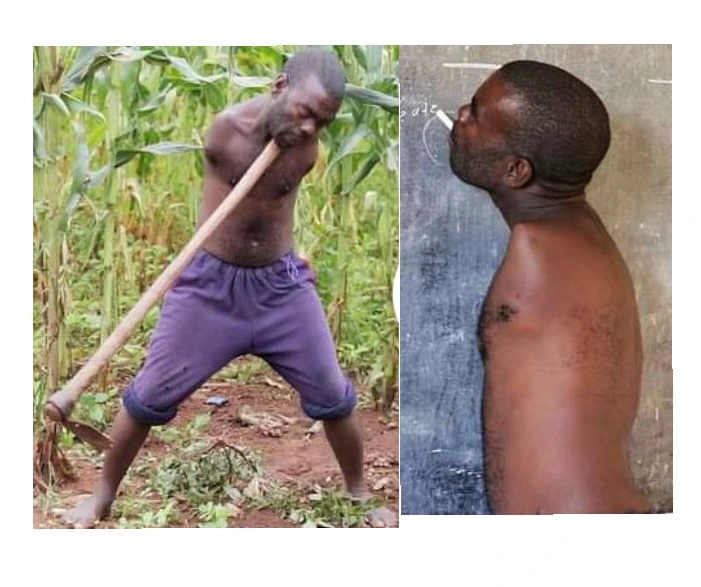 There are several disabled people who have gained fame and success from people due to their disability, such is the case of Hamissa Lugonda who is using his Disability to inspire people from different Countries in the World.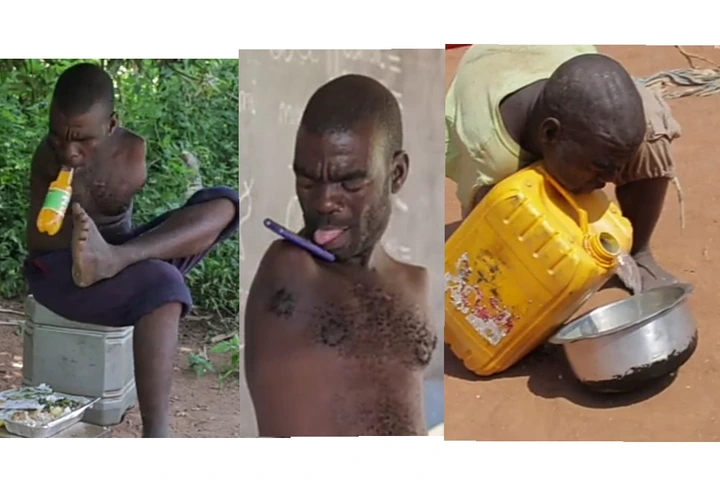 According to Afrimax English, Hamissa was born without hand and because of that he couldn't do things that other children can do. His parents couldn't afford a school for disabled people because of money so Hamissa had to attend a normal school but he dropped out of school because he was too slow but he learnt a lot in the few years he attended school.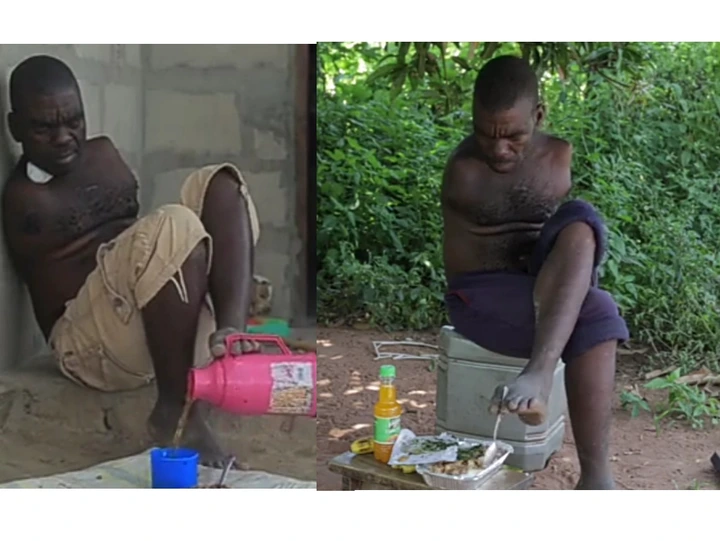 Despite his condition, Hamissa can do what other people can do, he can use his legs and mouth to cook, clean, brush his teeth, eat and do several chores. Hamissa is a successful farmer and he uses his leg and mouth to care for his farm. He can also draw with his mouth and leg and he is very intelligent.
During an Interview with Afrimax, Hamissa revealed that he is married with kids but his wife left him due to poverty and he had to live with his mother for years. After people heard his story, they donated money and food to him and he was able to use the money to build a house of his own. At the moment, his wife has returned to him and they are living happily with their children.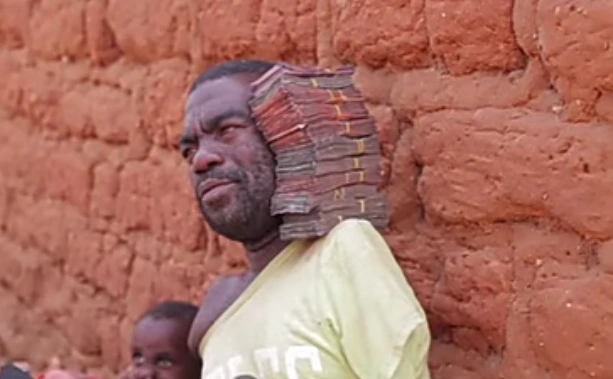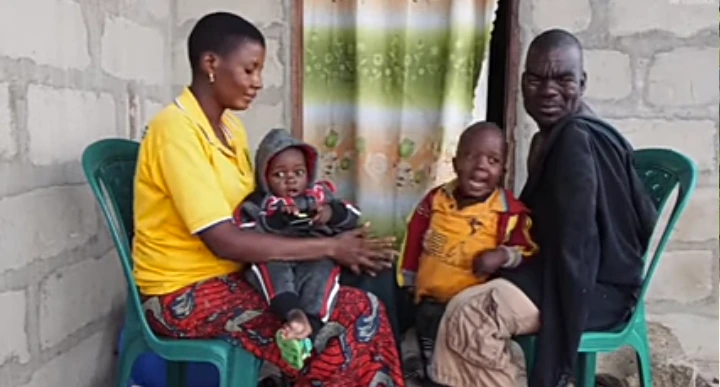 Hamissa has used his story to motivate people around the World and a lot of people are doing all they can to help him.